Prime 12B STEEL BAR STIRRUP BENDER
Home >Our products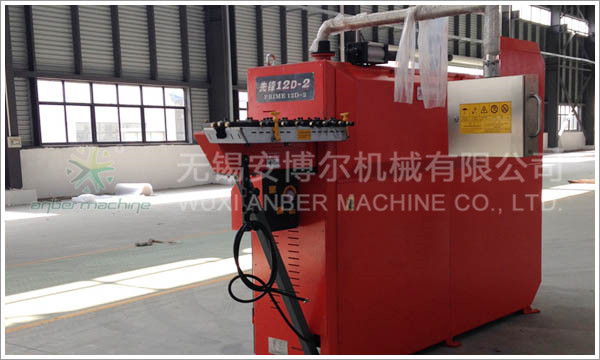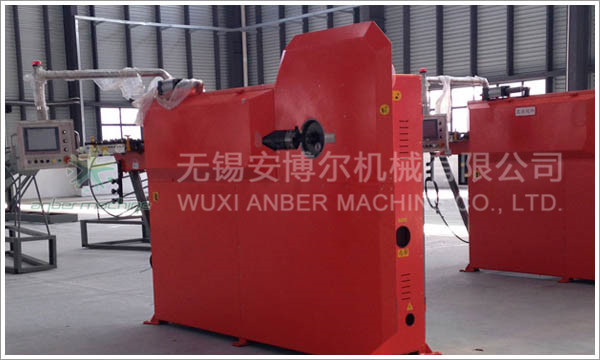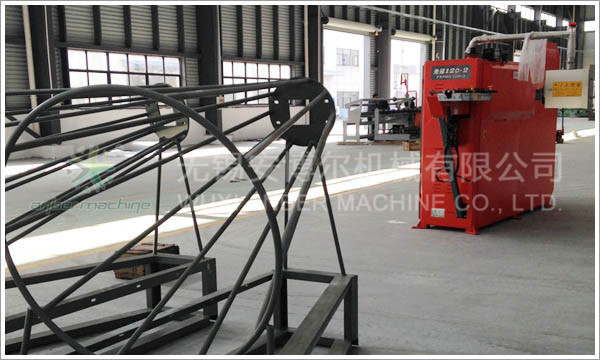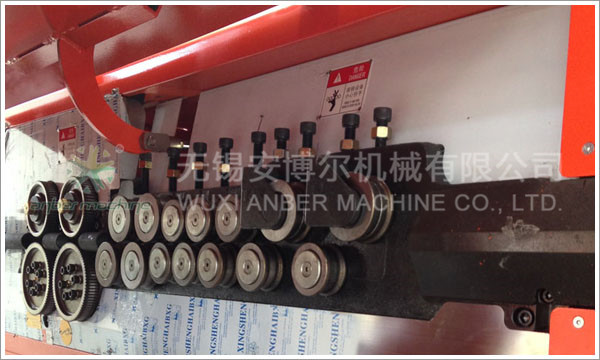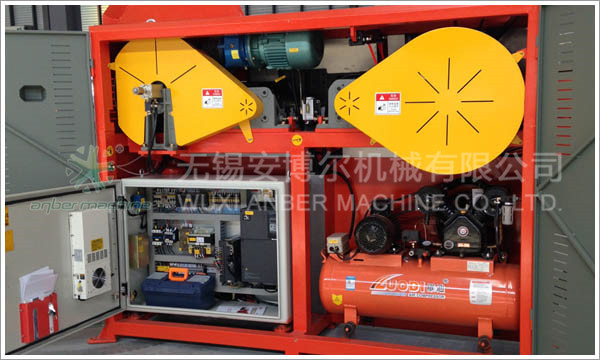 01.

CHARACTERISTICS
Automatic wire feeding system to ensure highly dimensional accuracy;
Movable air compressor design, to ensure better cooling effect, easy transportation and installation;
Split, multifuctional blade design (patented) to reduce consumption costs;
Automatic double wire intake system with more bending shapes to bring high processing efficiency;
High power servomotor to ensure bending bar accuracy;
The intelligent fault identification alarm system with more convenient maintenance;
Aerodynamic design observation door with easy, safe and fast adjustment and maintenance;
Heavy-duty design line planes, equipped with a brake and buffer device, preventing chaotic lines caused by downtime;
High degree automation with large storage capacity of 400 prestored processing geometric graphics for instant use;
Straightening wheels, hauling wheels and metering wheels made with special steel materials to ensure longer service life and lower operating costs; Touch-screen console to ensure easy and fast operation;
All electrical parts are from Schneider, SIMENS, ABB or OMRON brand to ensure the service life;
Automatic splicing device with one operator for one machine (optional).
02.

COMPOSITION
Pay-Off; Pre-adjusted assembly; Hauling assembly; Straightening assembly; Observation automatic door; Shear assembly; Bending assembly; Console; Bending arm telescopic cylinder; Bending servomotor; Shear motor; Hauling servomotor; Air compressor; Electric control cabinet .
03.

PARAMETER
Single wire processing capacity: Φ5 - 12 mm
Double wire processing capacity:: Φ5 - 10 mm
Max bending angle: 180°
Max bending speed: 1100°/sec
Max pulling speed: 100-130 m/min
Max length of the stirrup: 1300 mm
Min length of the stirrup side: 110 mm
Length tolerance: ±1 mm
Bending tolerance: ±1°
Average air-compressed consumption: 6 l/min
Average electric power consumption: 6 - 8 Kw/hour
Voltage: 380V/50-60HZ
Labeled electric power: 28Kw
Overall dimension: 9m x 3m x 3m
Overall machine weight: 4700Kg
Bending direction: bi-direction
Working condition:-5°-40°